DVLA Auction September 21st to 23rd 2016
21st September 2016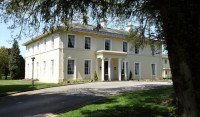 Type something
The next DVLA auction will be held at the Eastwood Hall Eastwood Nottingham NG16 3SS.
Some of the interesting registrations to be auctioned are:
LLP 1 SXY could mean one sexy
54 UNA ideal for the sauna owners
TED 180Y ideal for all the teddy boys or rockabillys
TOP 848E perfect plate for all models
AMG 63S perfect for Mercedes Benz
YOU 574R & LE66 END registrations. Ideal for our gold medalists from the Rio Olympic Games.